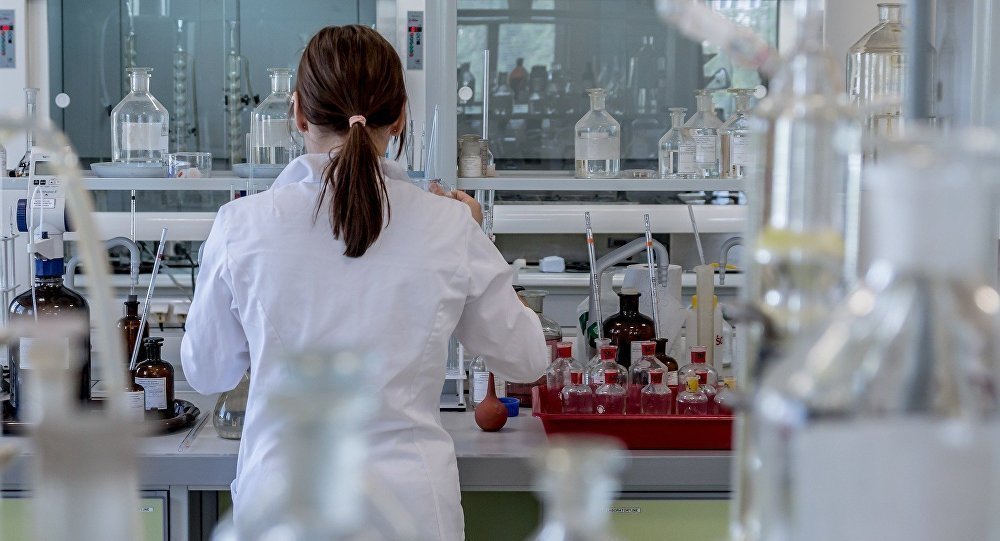 Pentagon'un böcek ordusu
Genetiği değiştirilmiş bulaşıcı virüsleri taşıyan böcek sürüleri bir ülkenin tarlalarına saldırıyor ve gıda üretimini yok ediyor: bu bir bilim-kurgu filmi senaryosu değil ama Pentagon'un İleri Savunma Araştırma Projeleri Ajansı'nın (DARPA) yapmaya hazırlandığı şey.
İki Alman ve bir Fransız üniversitesinden beş biliminsanı, en saygın bilimsel dergilerden biri olan Science'ta bunu bize ifşa ediyorlar [1]. 5 Ekim'de yayınlanan başmakalelerinde, DARPA'nın « Müttefik Böcekler » başlıklı araştırma programının sadece Ajans tarafından açıklanan amaca, yani genetiği değiştirilmiş bulaşıcı virüs taşıyıcısı böcekler aracılığıyla bu virüsleri bitkilere aktardığında kromozomlarını değiştirerek, ABD tarımını patojen etkenlerden korumaya yönelik olmadığı konusundaki yoğun şüphelerini ortaya koymaktadırlar. Beş biliminsanına göre açıklanan bu yetenek çok « sınırlı » görünmektedir.
Buna karşın bilim dünyasında başta « yeni bir biyolojik silah sistemi » olmak üzere, « söz konusu programın düşmanca amaçlara yönelik patojen etkenlerin ve bunların taşıyıcılarının geliştirilmesi amacı taşıdığına yönelik yaygın bir algı » bulunmaktadır. Bu program, 1975 yılında yürürlüğe giren, ama özellikle ABD'nin kendi laboratuarlarında inceleme yapılmasını reddetmesiyle kağıt üzerinde kalan Biyolojik Silahlar Sözleşmesi'ni açıkça ihlal etmektedir.
Beş biliminsanı « böcekleri nakil aracı olarak yayarak, hassas tarımsal ürünlere kolaylıkla aktarılabilecek yeni bir biyolojik silah sınıfı yaratmak için basit değişiklikler yapmanın yeterli olabileceğini » vurgulamaktadırlar.
Pentagon yönetiminde genetiği değiştirilmiş bulaşıcı virüs taşıyan böcek sürüleriyle Rusya, Çin ve başka ülkelerde gıda tarlalarına yönelik saldırı senaryosu bilim-kurgu sayılmamalıdır. DARPA'nın programı, böcekleri savaş amaçlı olarak kullanan tek program değildir. U.S. Navy'nin araştırma laboratuarı, St. Louis Washington Üniversitesi'ne [2] çekirgeleri biyolojik insansız hava araçlarına dönüştürmek için bir araştırma siparişi verdi [3].
Böceğin beynine elektrot ve sırtına mini verici yerleştirilerek, karadaki operatör, çekirge antenlerinin algıladıklarını anlamlandırabilecektir. Bu böcekler havadaki çeşitli kimyasal maddeleri anında algılayabilen koku algılama yeteneğine sahiptir. Bu da bir hava ya da füze saldırısıyla vurulacak patlayıcı depolarını ya da diğer tesislerin yerini belirleme imkanı verecektir.
Beş biliminsanının Science'taki makalelerinden daha da kaygı verici senaryolar ortaya çıkmaktadır. Yazılanlara göre, DARPA'nın programı, çevreye yayılmak üzere « sadece tarım alanında sınırlı olmamak üzere » başka organizmalara da bulaşabilecek genetiği değiştirilmiş virüslerin geliştirilmesine yönelik ilk programdır. Başka deyimle böcekler tarafından taşınacak bulaşıcı virüslerin hedefi olan organizmalar arasında insanınki de yer alabilir.
ABD ve diğer laboratuarlarda Soğuk Savaş sırasında, düşman ülkede salgınlara neden olabilecek şekilde, böcekler (bit, sinek, kene) aracılığıyla yayılan bakteri ve virüslere yönelik araştırmalar gerçekleştirildiğini biliyoruz. Bunlar arasında Hıyarcıklı Vebaya (Ortaçağ'ın lanetli « kara ölümü ») neden olan Yersinia Pestis ve bulaşıcı ve ölümcül Ebola virüsü de yer almaktadır.
Bugün mevcut olan tekniklerle, hedef alınan halkın savunmasız kalacağı, böcekler aracılığıyla yayılan yeni patojen etken maddelerin üretilmesi mümkündür.
İncil'deki anlatımda, tanrısal iradeyle büyük sivrisinek, sinek ve çekirge sürüleriyle Mısır'ın üzerine çöken « irinler », bugün insan iradesiyle gerçekten tüm yeryüzünün üzerine çökebilir. Bunu bize peygamberler değil, ama insanlıklarını yitirmemiş biliminsanları söylemektedir.
[1] "Agricultural research, or a new bioweapon sys-tem?. Insect-delivered horizontal genetic alteration is concerning", by R. G. Reeves, S. Voeneky, D. Caetano-Anollés, F. Beck, C. Boëte, Science, October 5, 2018.
[2] Saint-Louis Washington Üniversitesi önemli bir siyasi-askeri rol oynamaktadır : ABD atom bombasının üretilmesine yönelik Manhattan projesine katılmış ve seçim kampanyaları sırasında başkan adaylarının birçok tartışmasına ev sahipliği yapmaktadır. Yazıişlerinin notu.
[3] "Engineers to use cyborg insects as biorobotic sensing machines", Beth Miller, Washington University in Saint Louis, June 30, 2016. "Un-derstanding and Hijacking the Insect's Sense of Smell", Office of Naval Research.