Nuclear Weapons: Who Has What?
The 2019 SIPRI Yearbook includes updated estimates of the size of the arsenals of the states possessing nuclear weapons. Using data from the Yearbook, as well as the work of the Federation of American Scientists, below is an updated version of our most popular fact sheet on "Nuclear Weapons: Who Has What at a Glance." Russia and the United States were the only two countries to decrease their warhead numbers from the previous year.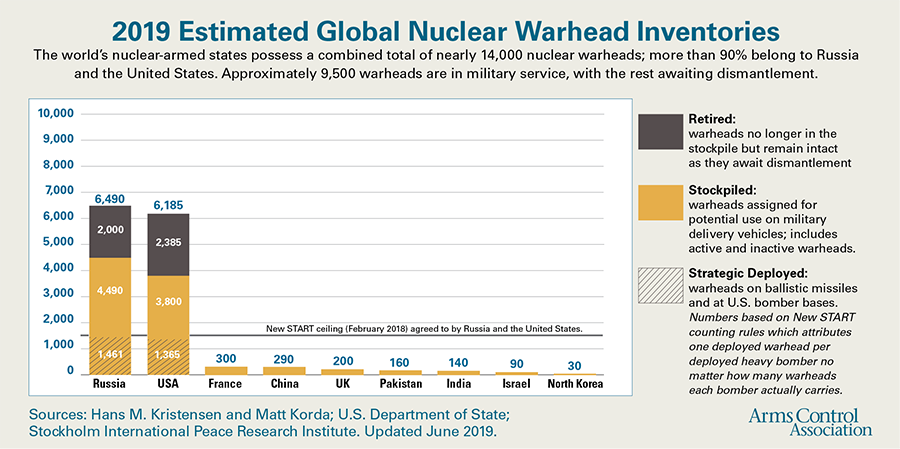 ---
Key 2019 dates and events relevant to U.S.-Russian arms control and disarmament:
June 26-27

NATO Defense Ministers will discuss Post-INF Treaty issues, Brussels

.

June 28-29

G-20 Meeting in Osaka, Japan. Trump, Putin, and Xi likely to meet.

Aug. 2

The date by which the United States will formally withdraw from the INF Treaty if the compliance dispute with Russia is not resolved.

December

NATO Heads of State and Government Meeting, London.