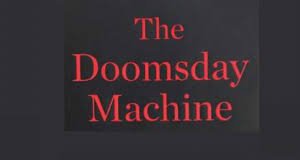 Russia is prepared to let New START lapse if the Trump administration is not interested in extending the agreement Putin
told
reporters June 6.
Putin said that while renewing the treaty is on Russia's agenda, he noted that there is "no formal negotiating process." He added, "
We have already said a hundred times that we are ready to do so, but no one is willing to talk about it with us
."
New START, which caps the deployed U.S. and Russian strategic nuclear arsenals at 1,550 warheads and 700 missiles and bombers, allows the two sides to extend the pact for up to five years until 2026 without requiring U.S. Senate approval.
Russia has repeatedly expressed interest in an extension, but it has
raised concerns
about U.S. procedures to remove submarine-launched ballistic missile (SLBM) launchers and some B-52 bombers from treaty accountability.
Putin said his most recent conversation with President Donald Trump "inspires certain optimism," as his American counterpart also noted concern about "the amount of arms-related expenses incurred by the United States and other countries."
Putin also remarked on his personal belief that "
all nuclear countries
" should be involved in arms control negotiations, "
including official and unofficial
" countries to "
create a broad platform for discussion and decision-making.
"
A decision on New START is one that president Trump "will make at some point next year," said National Security Council senior director for weapons of mass destruction and biodefense Timothy Morrison at a
May 29 event
at the Hudson Institute in Washington.
Administration officials have repeatedly downplayed the risks of New START expiring in February 2021 with nothing to replace it. When asked by a reporter at the event if the United States could rely on national technical means to monitor the Russian strategic arsenal in the absence of either extension or another form of negotiated verification mechanisms, Morrison sidestepped the question to remark that the president "believes we have time to propose more effective arms control."
Russia's concerns about U.S. implementation of New START have not been well-received by the White House. "We shouldn't presuppose that the Russians are interested in extending the treaty," Morrison said. "If they were, they wouldn't be creating false narratives about U.S. compliance with the treaty" with respect to the conversion of U.S. submarines and heavy bombers.
The president is interested in looking at the "totality" of Russian and Chinese programs, said Morrison at the May 29 event, and to not "defer the difficult" issues like limiting tactical nuclear weapons. Morrison lamented the fact that New START only covers strategic weapons, and not the arsenal of tactical weapons possessed by Russia, which outnumbers that of the United States.
Trump administration officials to date have provided few details on how they would persuade Russia to limit broader categories of weapons and China to participate in arms control talks for the first time.
Morrison said the administration is considering arms control options that achieve four specific objectives: it must be "in the national security interest of the United States," allies, and partners; "constrain potential adversaries' current and planned military capabilities and prevent unnecessary military competition;" have "robust verification measures;" and ensure "timely and substantial consequences for violations of arms control."
In regard to China, Morrison noted that the administration is "considering inducements" to bring China to the table, but did not offer any specifics as to what those inducements might be.
Morrison said that if China is "interested in being a responsible global stakeholder, then they'll be interested in talking to us about arms control." He added that "for China, which is concerned about avoiding an arms race…here's an opportunity to match words with actions for a country that purports to have a minimum deterrence policy."
Failing to extend New START would be a "serious mistake for strategic stability and U.S. security" according to a
bicameral group
of Democratic leaders of congressional national security committees. Noting the "robust verification measures and legally binding numerical limitations on strategic delivery systems and warheads," the lawmakers urged president Trump in a June 4 letter to negotiate a five-year extension of the treaty through 2026.
The letter praised the administration's "effort aimed at bringing both China and Russia into new arms control talks" but stressed that in light of "the challenges inherent to reaching new agreements with Russia and China, we strongly believe the limitations and verification measures of New START must remain in place while any such negotiation occurs"
The letter also requested responses by June 15 to several questions about the effects on national security, intelligence collection, and global stability if New START were to lapse and the status of treaty extension and new arms control negotiations with Russia and China.
The letter was signed by the Democratic leaders of the House and Senate foreign affairs committees, Rep. Eliot Engel (D-N.Y.) and Sen. Robert Menendez (D-N.J.), the House and Senate armed services committees, Rep. Adam Smith (D-Wash.) and Sen. Jack Reed (D-R.I.), the House and Senate intelligence committees, Rep. Adam Schiff (D-Calif.) and Sen. Mark Warner (D-Va.), and the House and Senate appropriations committee, Rep. Pete Visclosky (D-Ind.) and Sen. Richard Durbin (D-Ill.).