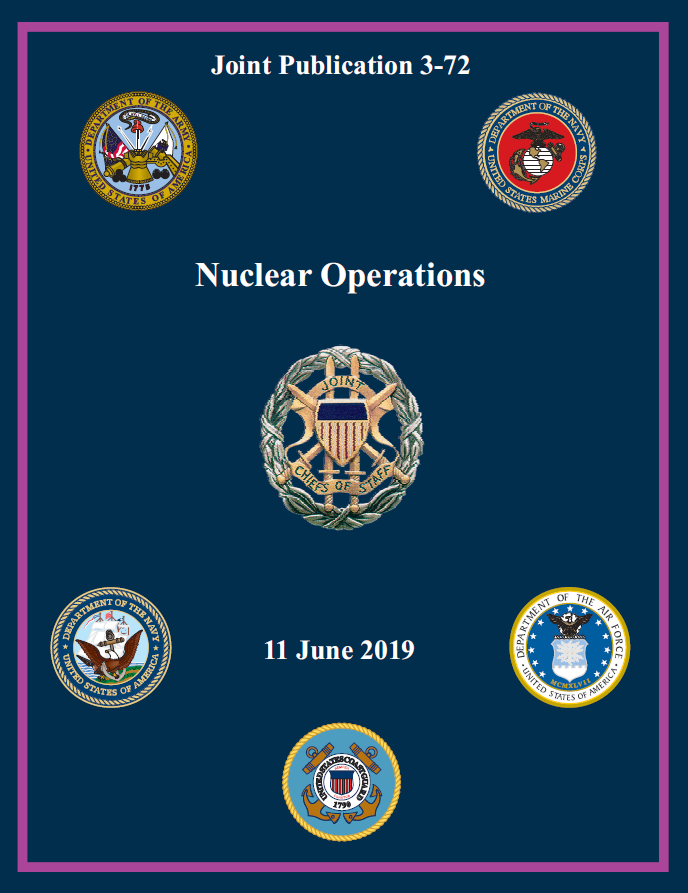 EU i Pentagons atomstrategi
af Manlio Dinucci
Nato forsvarsministrene (Elisabetta Trenta, Femstjernebevægelsen, for Italien og Claus Hjort Frederiksen, for Danmark) var indkaldt i Bruxelles 26. og 27. juni for at godkende den nye "afskrækkelses"strategi over for Rusland, som har været beskyldt for - uden nogen som helst beviser - at have overtrådt INF traktaten. Dybest set betyder det, at de vil rette sig ind efter USA, som ved den definitive udtrædelse af traktaten 2. august forbereder at opstille jordbaserede mellemdistance atommissiler (med en rækkevidde på mellem 500 og 5.500 km) i Europa, som ligner dem fra 1980'erne (Pershing II og krydsermissiler), som blev fjernet (sammen med Sovjets SS-20'ere) i overensstemmelse med traktaten underskrevet i 1987 af præsidenterne Gorbachev og Reagan.
De store europæiske magter, som er mere og mere splittet inden for EU, omgrupperes i NATO under amerikansk kommando for at støtte deres almindelige strategiske interesser. Ved FN-mødet afviste selvsamme europæiske union - hvoraf 21 af dens 27 medlemmer er en del af Alliancen (som også UK er, selvom de forlader EU) - det russiske forslag om at fastholde INF traktaten.
På et spørgsmål af en sådan vigtighed bliver den europæiske offentlige mening bevidst holdt i en tilstand af uvidenhed af deres regeringer og de store medieselskaber.
På denne måde bemærker vi ikke den tiltagende fare, som truer os alle - den øgede mulighed for, at vi en dag måske lider under brugen af atomvåben.
Dette bekræftes af det seneste strategiske dokument fra de amerikanske væbnede styrker, Nukleare Operationer (11. juni), skrevet under ledelse af præsidenten for de forenede stabschefer. I betragtning af at "vores atomstyrker giver USA kapacitet til at forfølge vores egne nationale mål", understreger dokumentet, at de må "sprede sig, være fleksible og anvendelige" i forhold til "flere forskellige modstandere, trusler og sammenhænge". Til trods for russiske advarsler om, at brugen af selv atomvåben med lav sprængstyrke ville igangsætte en kædereaktion, som kunne føre til en stor-skala nuklear konflikt, begynder den amerikanske doktrin at orientere sig på basis af et farligt begreb - "fleksibilitet".
Det strategiske dokument bekræfter, at "amerikanske atomstyrker giver os midlerne til at anvende styrker over for en lang række mål ad gangen og med de midler, som bestemmes af præsidenten".

Disse mål (specificerer det samme dokument) er i virkeligheden valgt af efterretningstjenesterne, som evaluerer deres sårbarhed over for et atomangreb og også kalkulerer effekterne af radioaktivt nedfald. Brugen af atomvåben - understreger dokumentet - "kan skabe betingelserne for afgørende resultater. I særdeleshed ville brugen af atomvåben fundamentalt transformere slagets gang ved at skabe de betingelser, som ville gøre det muligt for kommandørerne at vinde konfrontationen".
Atomvåben ville også gøre det muligt for USA at "berolige deres allierede og partnere", som med tillid til disse våben "ville opgive tanken om at eje deres egne atomvåben, og dermed tage del

i USA's mål, som er ikke-spredning".
Dokumentet angiver imidlertid, at det ville gøre det muligt for "USA og visse udvalgte NATO allierede at have fly, der kan bære både atom- og konventionelle våben".
Det er en indrømmelse om, at fire lande i EU, som officielt er ikke-atomvåben besiddende - Italien, Tyskland, Belgien, Holland - og også Tyrkiet, med overtrædelse af ikke-spredningsaftalen, ikke blot opbevarer amerikanske atomvåben (B-61 bomber, som fra 2020 vil blive erstattet af de mere destruktive B61-62), men også er parat til at bruge dem i et atomangreb under Pentagons kommando.
Alt dette holdes hemmeligt af vores regeringer og parlamenter, tv og aviser, med den skyldige tavshed hos størstedelen af politikere og journalister,
som ikke desto mindre dag efter dag gentager, hvor vigtigt "sikkerhed" er for os italienere og andre europæere i unionen.
Den vil åbenbart være garanteret os af den amerikanske opstilling af andre atomvåben.