Russia restricts air travel to EU over coronavirus, leaving only select few flights open/

A Rússia restringe as viagens aéreas para a União Europeia, deixando em aberto apenas alguns voos seleccionados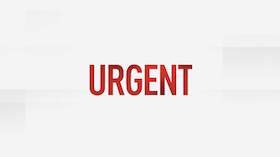 Russia says it's introducing new flight restrictions to and from the EU countries, Norway and Switzerland over the COVID-19 pandemic now raging in Europe. Flights to European capitals and select charter flights will be excluded.
A Rússia diz estar a introduzir novas restrições de voos para e dos países da União Europeia, Noruega e Suiça devido ao COVID-19 estar a espalhar-se na Europa. Serão excluídos os voos para as capitais europeias e os voos charter seleccionados.